The bathroom cabinet is a piece of essential equipment in the bathroom furniture. A good-looking and practical bathroom cabinet can not only help people better storage of goods but also can play a decorative effect. Attuale, ci sò parechji tippi d'armarii di u bagnu in u mercatu, with various styles and materials. Cusì cumu sceglite un armadiu di bagnu adattatu? How to buy worthy bathroom furniture storage? Dunque, u collu di stili di decorazione, the limitation of reserved position, and so on are the factors we should consider when selecting a bathroom cabinet.
The purchase of bathroom cabinets is great learning

.

Oghje, Vi furnissi cù a strategia di armadiu di bagnu più cumpletu. L'accollemu subitu!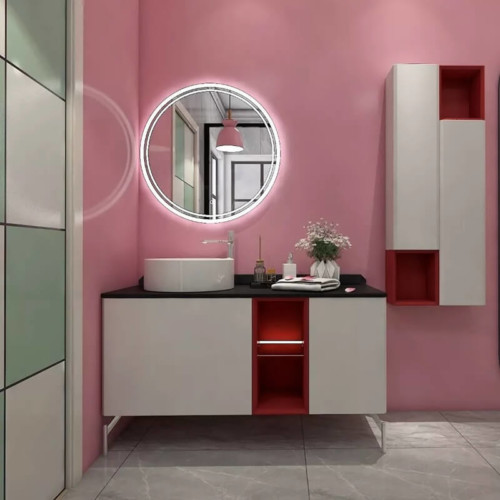 (1)
Dimensioni di l'armadiu di u bagnu
Per sceglie un armadiu di bagnu adattatu, prima avete bisognu di determinà a dimensione di l'armadiu di u bagnu. Attuale, i gabinetti standard di bagnu sò 80cm-100cm long è 45cm-50cm wide. If the toilet has a large area, the length of the bathroom cabinet can even reach 120cm-180cm. In the choice of bathroom cabinet size, si deve seguità l'ergonomia. Se hè troppu altu è troppu cortu, afecterà seriu a sperienza di l'utilizatore.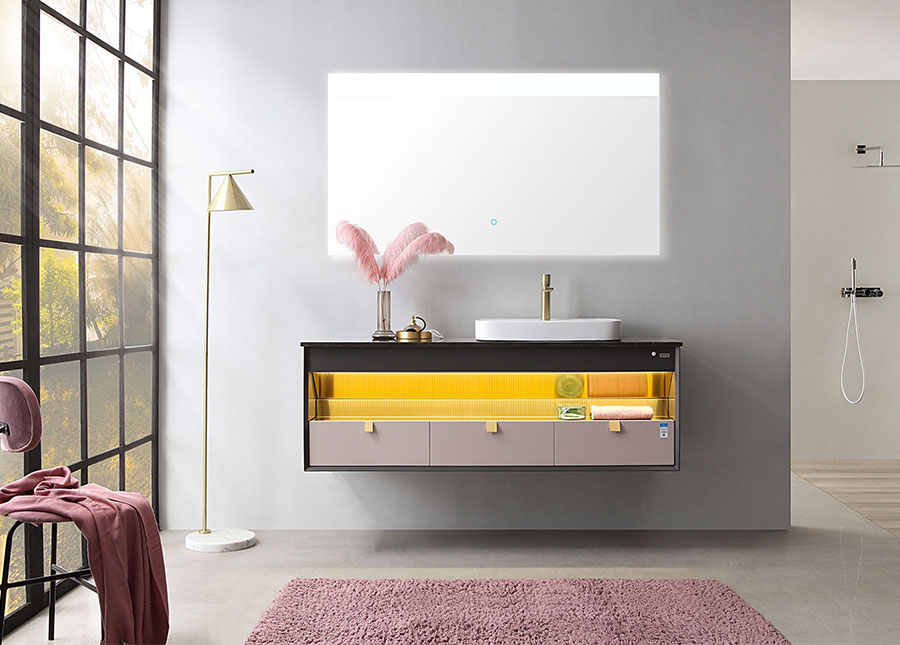 (2)
Stile di bagnu bagnu
Dopu avè determinatu a dimensione di l'armariu di bagnu, u prossimu passu hè di sceglie l'stile secondu u stile di decorazione di u bagnu. Attuale, dui tipi di cabine di bagnu sò più populari nantu à u mercatu, one is floor-standing and the other is wall-mounted. Tutti dui vantaghjanu è svantaghji.
1.Armadiu bagnu in terra: si riferisce à l'armadiu di u bagnu cù u fondu chì tocca a terra
Vantaghji: 1.There is no wall restriction during installation, convenient transportation, and installation. 2.Hè cunvenutu per guardà e magazzini oggetti, cù più grande spaziu di almacenamento, stable center of gravity and can store heavy objects.
Svantaghji: 1. The bottom touches the ground all the year-round, chì hè più suscettibile à l'umidità. 2. L'occupazione di più spaziu farà chì u bagnu sia più depressu è u spaziu più chjucu. 3. Hè difficiule di pulisce, è ci sò parechji posti morti sanitarie in u fondu.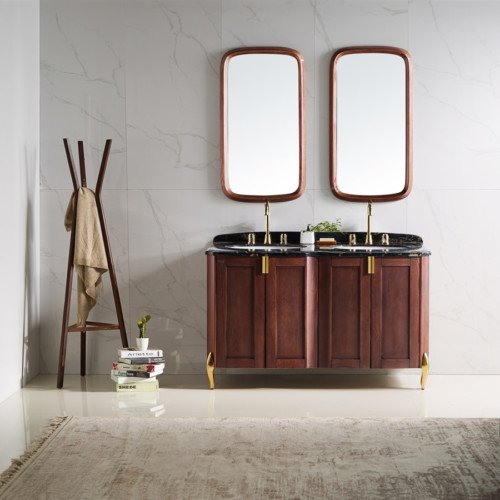 2.Armadiu bagnu murale: si riferisce à un bagnu di bagnu chì u so fondu hè suspesu è stallatu in u muru da cunnessi di parti.
Vantaghji: 1. A sospensione in fondu propone a diffusione di l'umidità, micca mofosu. 2. There is no sanitary dead corner in the hanging place, which is convenient for cleaning. 3. It's simple and easy, and it won't appear that the toilet is oppressive and crowded.
Svantaghji: 1. Troublesome installation, you need to use load-bearing walls and solid walls to install bathroom cabinets. 2. Poor load-bearing, it can't place overweight items. 3. Storage space is limited.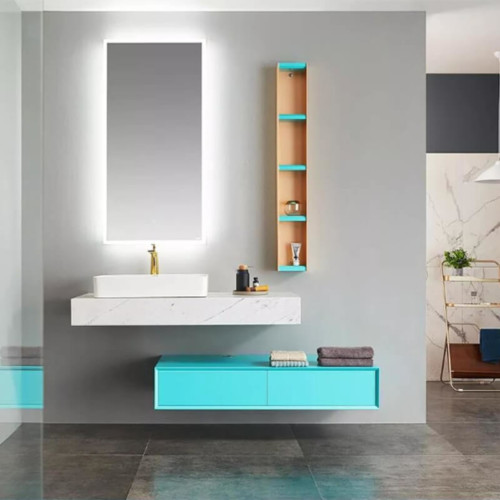 (3)Bathroom cabinet material
The bathroom is a humid and dark space all year round. There is also a lot of attention to the material selection of bathroom cabinets. Attuale, the cabinet material is mostly solid wood, PVC, stainless steel plate.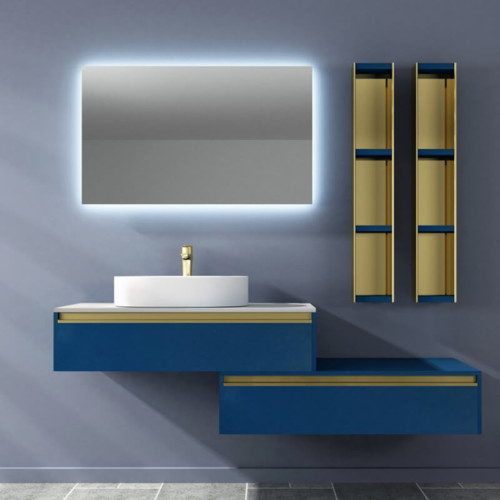 1.Armadiu in bagnu di PVC
PVC bathroom cabinets have good water resistance, so they are not susceptible to moisture and mildew and are durable. In più, PVC bathroom cabinets have very good processing performance. There are many choices in color and shape, and the price is relatively cheap and it has high cost-effective.
Eppuru, the PVC bathroom cabinet is made of chemical board, which has many harmful substances and poor high-temperature resistance. Hè currettamente sceltu da l'anziani è i zitelli in a famiglia.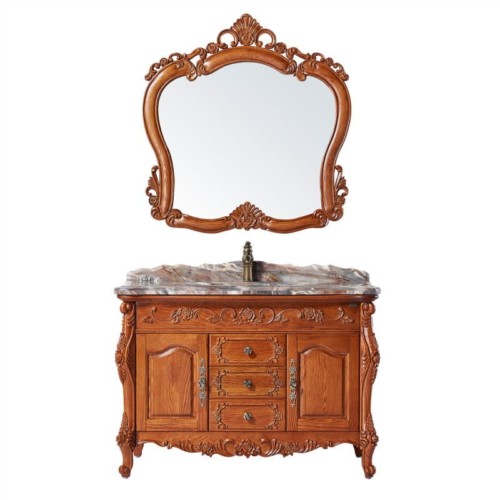 2.Vanità di bagnu di legno solidu
U cabinet di bagnu solidu in legnu hà a trama è l'apparenza, ma u costu hè relativamente altu. If you want to pursue the style of the bathroom and the appearance of the bathroom, u cabinet di legnu solidu hè una bona scelta. Eppuru, armadi di legnu solidu sò relativamente sottumessi à l'umidità è ùn sò micca durable.
3.Armadiu in acciaio inox
Stainless steel bathroom cabinet has a stronger metal texture, good wear resistance, and moisture resistance, environmental protection is also very good, and it is also a good choice for a bathroom cabinet. Eppuru, the stainless steel bathroom cabinet itself is not high in appearance, and it will be aged due to water stains after long use, which requires more maintenance and repair.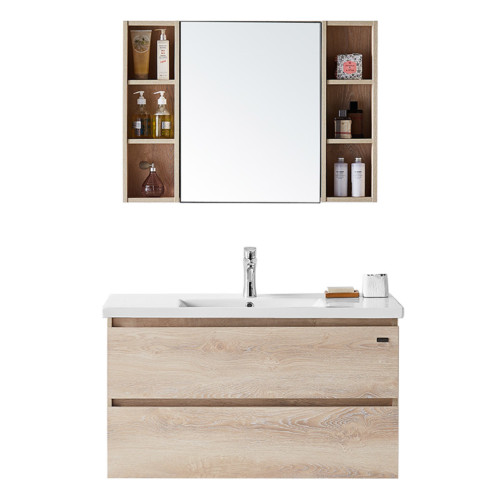 The above is about how to choose a bathroom cabinet. If you still have questions, per contattateci. Frank is a bathroom furniture manufacturer in China focusing on high-quality bathroom cabinet for 13 anni.

Tags

:

Custom bathroom cabinets

,

Wall mounted bathroom cabinet