Congratulations to Frank's bathroom cabinet product designer, Mr. Du rushed, for winning the excellent work award of the "AuTo design award" in 2019. After several months of multiple selections and comprehensive evaluation by a number of well-known local design tutors, the "Shan Qiu" series stood out among the numerous entries by virtue of its excellent brand strength and avant-garde design concept, which not only won the high recognition of the professional jury, but also the recognition of the industry.
"AoTu design award" by the All-China Federation of Industry and Commerce furniture decoration industry chamber of commerce initiated, known as the "building materials design industry Oscar. This year's entries are for designers who are committed to nine fields of "better life". The entries are divided into nine categories: furniture design, interior design, soft decoration, home decoration, smart technology, lighting design, art installation, exhibition, and material application, which means "nine ways to open a better life". Seven design tutors with rich international experience and familiar with local culture selected 88 finalists works from nearly 1,000 works with an open vision and finally selected the result of the "AoTu design award".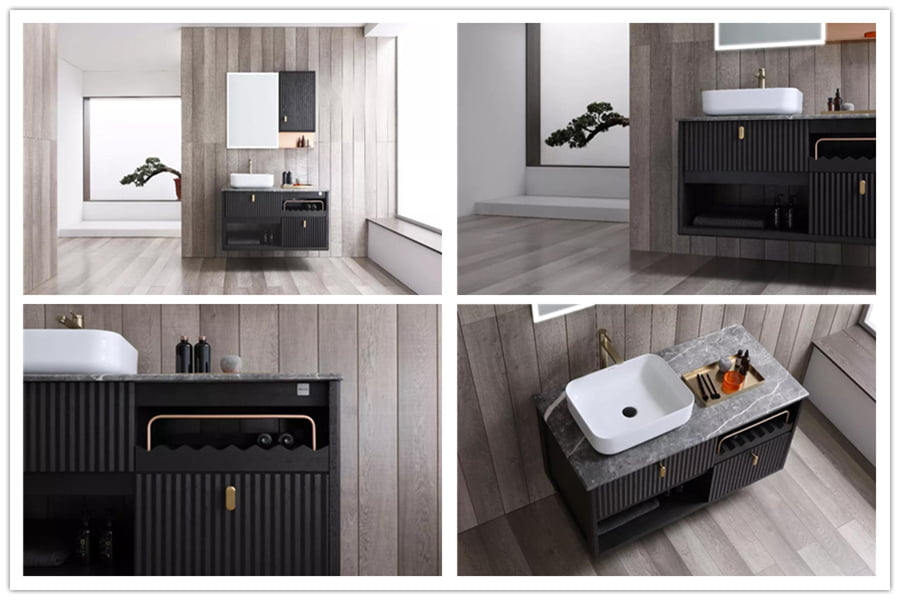 Dark brown, off-white natural stone style bathroom. Red oak open paint effect, touch the hills rise and fall, also can feel the natural texture of the wood grain itself.
Solid wood structure frame, board-style embodiment, drawer panel by the whole board solid wood numerical control modeling, forming the shape of hills.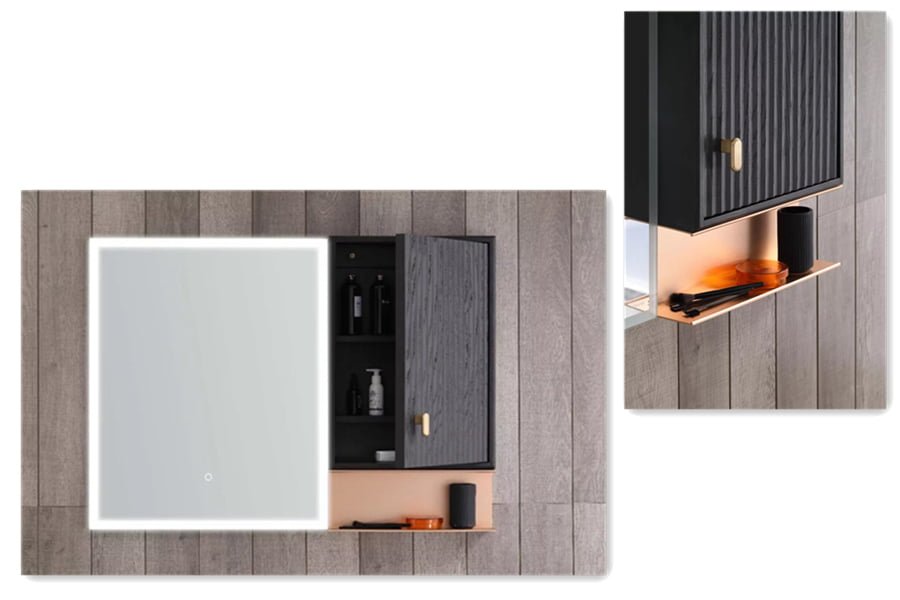 A variety of close receives away, the drawer that lets a tradition receives much inspiration originality. Below mesa tentacled can reach pull open receive ark, pull metal to pull rod gently, can pull the receive ark that is hill modeling likewise, embed water of daily wash face milk make up to happen hill arc inside, take put just right, originality clever.
FRANK, founded in 2006, is located in Foshan, China. Frank is a leading bathroom furniture manufacturer in China. We always keep the original concept in mind and have focused on a high-quality bathroom cabinet for 13 years. So far FRANK has been setting up more than 500 stores in domestic and abroad. We provide satisfactory products and services to our customers around the world. Welcome to contact us.