The bathroom cabinet is a piece of essential equipment in the bathroom furniture. A good-looking and practical bathroom cabinet can not only help people better storage of goods but also can play a decorative effect. Op it stuit, D'r binne in protte soarten badkeamer kasten yn 'e merke, with various styles and materials. Dus hoe kieze jo in geskikt badkeamer? How to buy worthy bathroom furniture storage? Dêrom, de kollokaasje fan dekorstyl, the limitation of reserved position, and so on are the factors we should consider when selecting a bathroom cabinet.
The purchase of bathroom cabinets is great learning

.

Hjoed, Ik sil jo de meast útwreide strategy foar badkeamerkabinet leverje. Litte wy it gau sammelje!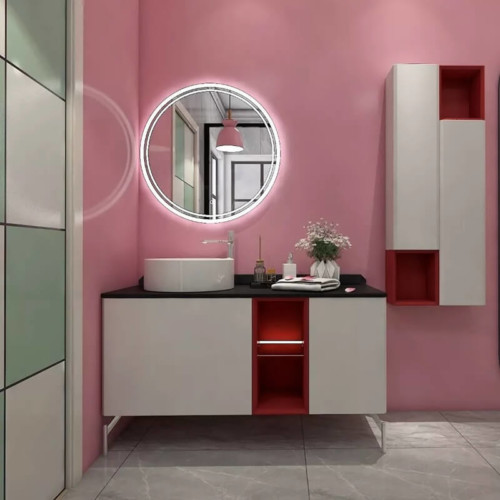 (1)
Ofmjittings fan badkeamer kast
Om in geskikt badkeamer te kiezen, moatte jo earst de grutte fan it badkeamer bepale. Op it stuit, de standert badkeamer kasten binne 80cm-100cm lang en 45cm-50cm breed. If the toilet has a large area, the length of the bathroom cabinet can even reach 120cm-180cm. In the choice of bathroom cabinet size, ergonomie moat wurde folge. As it te heech en te koart is, it sil de brûkersûnderfining serieus beynfloedzje.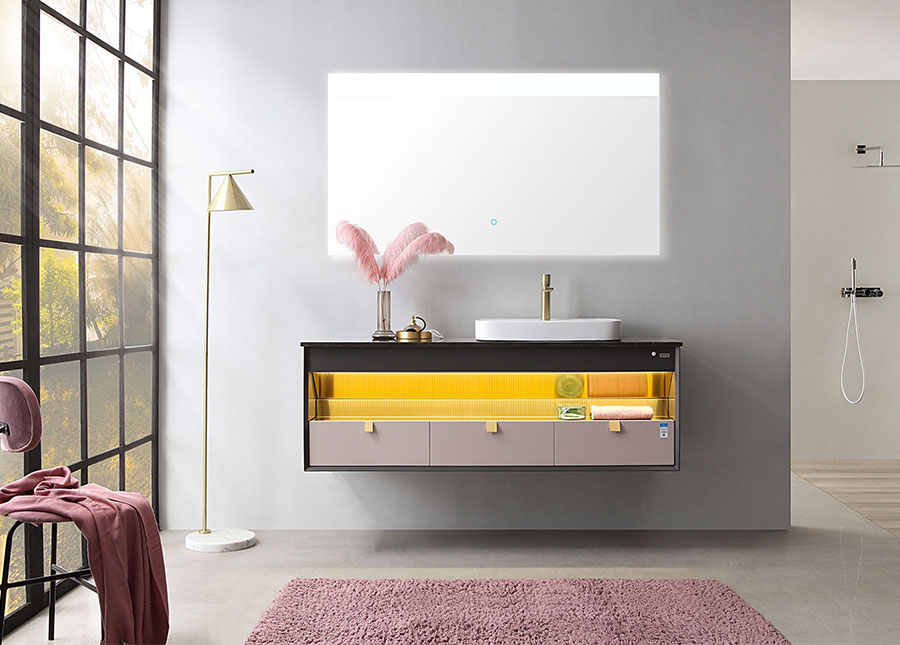 (2)
Badkeamer kast styl
Nei it bepalen fan de grutte fan 'e badkeamer, de folgjende stap is om de styl te kiezen neffens de dekoraasjestyl fan 'e badkeamer. Op it stuit, twa soarten badkeamer kasten binne populêrder op 'e merke, one is floor-standing and the other is wall-mounted. Beide hawwe foardielen en neidielen.
1.Floor-steande badkeamer kast: ferwiist nei de badkeamer mei de ûnderkant oan 'e grûn
Foardielen: 1.There is no wall restriction during installation, convenient transportation, and installation. 2.It is handich om objekten te bewarjen en te bewarjen, mei gruttere opslachromte, stable center of gravity and can store heavy objects.
Neidielen: 1. The bottom touches the ground all the year-round, dat is mear gefoelich foar focht. 2. Mear romte besette sil de badkeamer mear depressyf meitsje en de romte lytser. 3. It is lestich skjin te meitsjen, en d'r binne in soad sanitêre deade flekken oan 'e ûnderkant.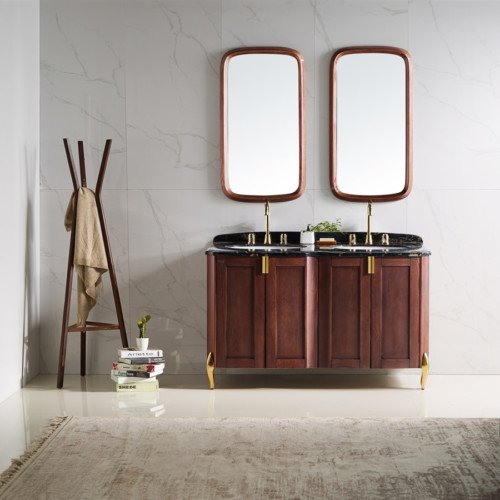 2.Wall-monteard badkeamer kast: ferwiist nei in badkeamerkabinet waans boaiem is ophongen en ynstalleare op 'e muorre troch dielen te ferbinen.
Foardielen: 1. De boaiem suspinsje is befoarderlik foar de fersprieding fan focht, net moldich. 2. D'r is gjin sanitêre deade hoeke op it hingjende plak, wat handich is foar skjinmeitsjen. 3. It is ienfâldich en maklik, en it sil net sjen dat it húske ûnderdrukkend en fol is.
Neidielen: 1. Problemet ynstallaasje, jo moatte draachende muorren en solide muorren brûke om badkeamerkasten te ynstallearjen. 2. Minne drager, it can't place overweight items. 3. Opslachromte is beheind.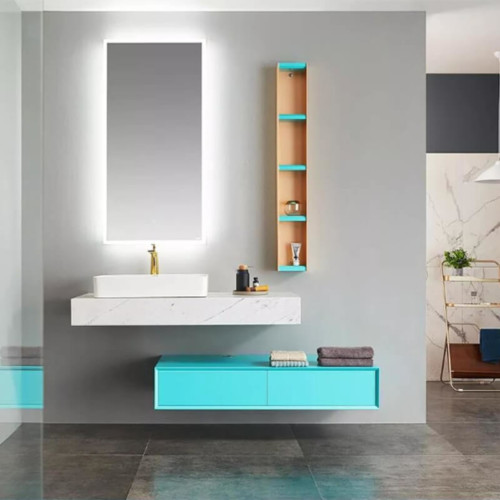 (3)Badkeamer kast materiaal
De badkeamer is it heule jier in fochtige en donkere romte. There is also a lot of attention to the material selection of bathroom cabinets. Op it stuit, it kabinetmateriaal is meast massyf hout, PVC, roestfrij stiel plaat.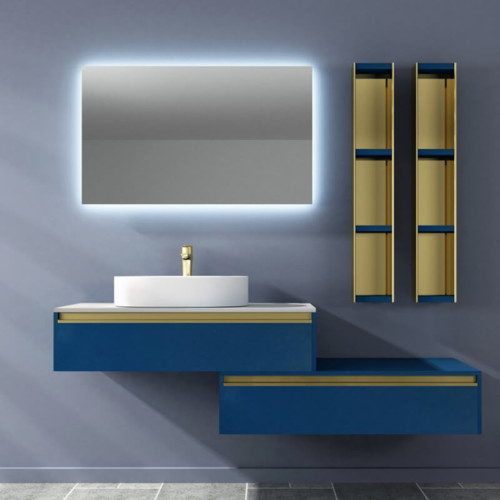 1.PVC badkeamer kast
PVC badkeamer kasten hawwe goede wetterresistinsje, so they are not susceptible to moisture and mildew and are durable. Derneist, PVC badkeamer kasten hawwe heul goede ferwurkingsprestaasjes. D'r binne in protte keuzes yn kleur en foarm, and the price is relatively cheap and it has high cost-effective.
lykwols, the PVC bathroom cabinet is made of chemical board, which has many harmful substances and poor high-temperature resistance. It wurdt soarchfâldich selekteare troch âlderen en bern yn 'e famylje.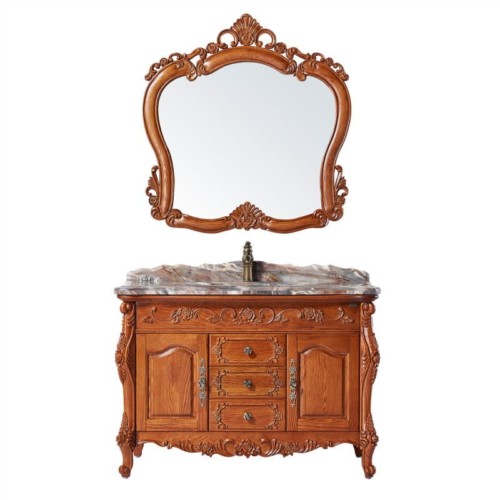 2.Ijdelheid fan massyf hout badkeamer
De massale houten badkeamer hat sawol de tekstuer as it uterlik, mar de kosten binne relatyf heech. If you want to pursue the style of the bathroom and the appearance of the bathroom, it kabinet fan massyf hout is in goede kar. lykwols, kasten fan bêst hout binne relatyf gefoelich foar focht en binne net duorsum.
3.Edelstalen badkeamer
Stainless steel bathroom cabinet has a stronger metal texture, good wear resistance, and moisture resistance, miljeubeskerming is ek heul goed, and it is also a good choice for a bathroom cabinet. lykwols, de roestfrij stiel badkeamer sels is net heech yn uterlik, en it sil âld wurde fanwegen wetterflekken nei lang gebrûk, dy't mear ûnderhâld en reparaasje nedich is.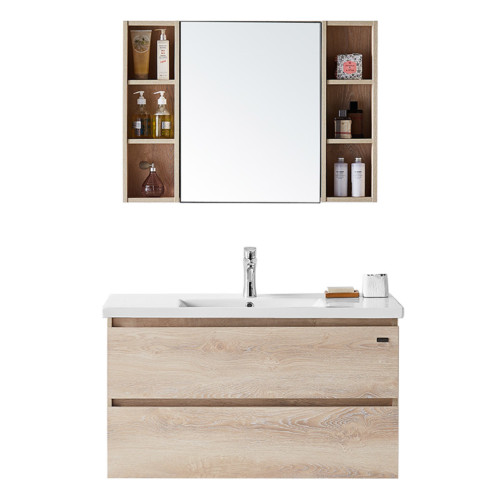 The above is about how to choose a bathroom cabinet. As jo ​​noch fragen hawwe, nim dan kontakt mei ús op. Frank is a bathroom furniture manufacturer in China focusing on high-quality bathroom cabinet for 13 jierren.

Tags:

Custom bathroom cabinets

,

Wall mounted bathroom cabinet