Agus na caibinéid doirteal seomra folctha á roghnú agat, déanfaimid machnamh níos mó ar fhadhb cruthúnas taise na n-vanities seomra folctha ardchaighdeáin. Due to a large amount of water used in the bathroom, tá an timpeallacht an-tais. So how is the 48-inch bathroom cabinets with sink moistureproof? Inniu, as a bathroom furniture manufacturer, Ba mhaith le FRANK modhanna cruthúnas taise na comh-aireachta scátháin seomra folctha a thabhairt isteach.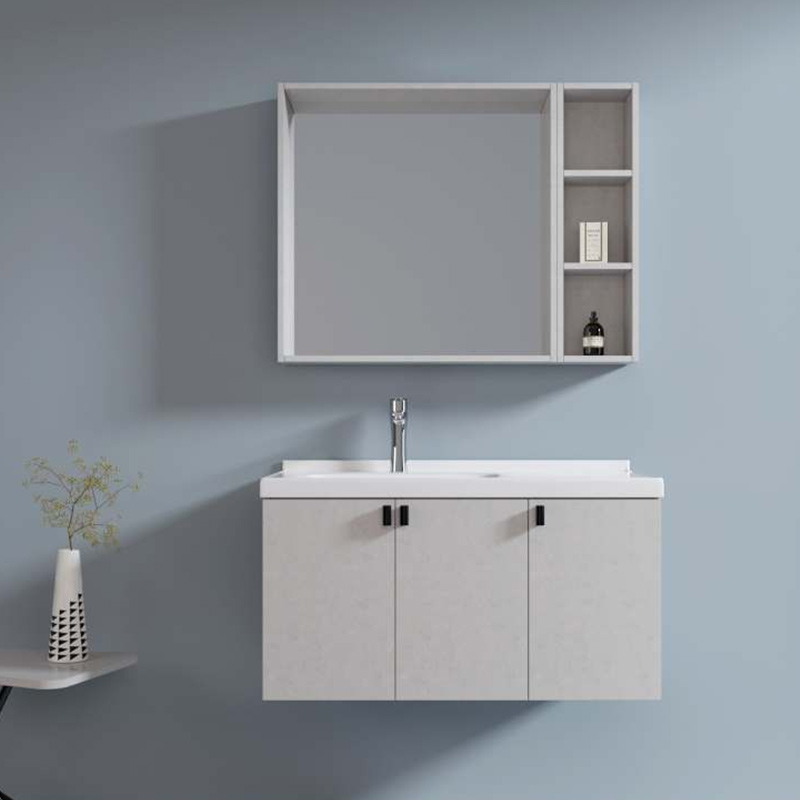 1.
wall hung bathroom vanity or bathroom cabinet recessed in the wall can prevent water vapor penetration

.

The main source of moisture in the floor. The wall-hung and wall mounted bathroom cabinets solve the problem of moisture absorption at the bottom of the cabinet and successfully block 50% den treá taise sa chomh-aireachta seomra folctha. Bathroom corner cabinet wall mounted can not only avoid direct contact with the ground but also maximize the use of the upper bathroom space.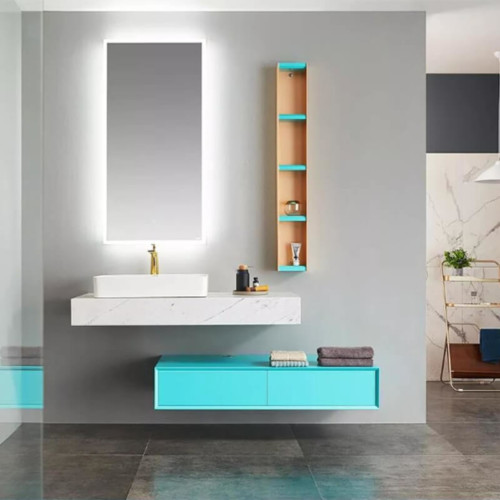 2.
Corner bathroom cabinet with high metal legs can avoid direct contact with water vapor on the ground

.

Má úsáideann an comh-aireachta seomra folctha cosa comh-aireachta adhmaid, is furasta taise a fháil, agus cuirfidh sé an taise go comhlacht na comh-aireachta go neamhfhiosach, as a dtiocfaidh dífhoirmiú na comh-aireachta iomláine sa deireadh. Má úsáideann bun an chomh-aireachta miotail mar ábhar na gcos chun tacú leis an gcomh-aireachta, réiteofar an fhadhb go sciliúil. Freisin, tá cosa an chomh-aireachta alúmanaim an-láidir, atá in ann brú trom an imchuach a sheasamh. And the anti-rust characteristics of aluminum can ensure that the cabinet legs do not rust after contact with water.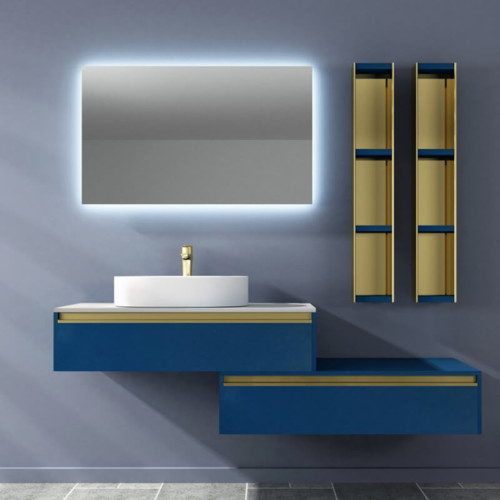 3.Píopa le draein urláir
Is é an t-imchuach a bhfuil baint dhíreach aige leis an vanity doirteal aonair ár gcoiteann, tá an mhinicíocht úsáide ard go leor freisin. Rachaidh píopa asraon uisce an bháisín níocháin tríd an bpláta bun agus rachaidh sé isteach sa talamh. The condensed water in the basin will also take the opportunity to sneak into the cabinet bottom plate from the cutting edge of the plate so that the bathroom cabinet bottom plate is affected by moisture and deformation. Chomh fada agus a shuiteáiltear draein urláir uiscedhíonach ag asraon na píblíne ag bun na linne, is féidir saol seirbhíse na comh-aireachta a leathnú.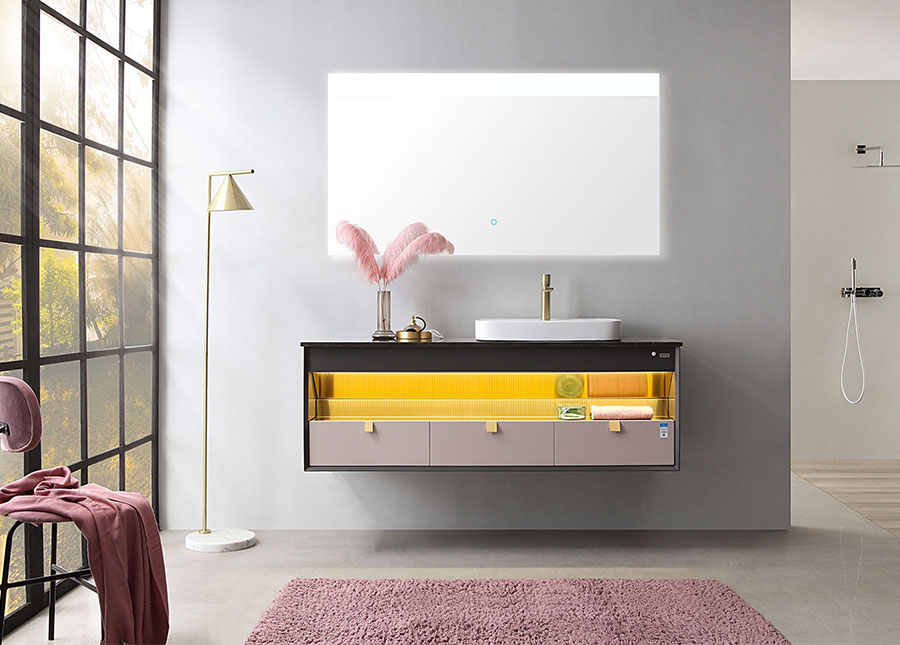 4.
Waterproof aluminum foil pad at the bottom of the cabinet to prevent moisture

De réir an ghnáth-eispéireas folctha, gheobhaidh muid amach go dtáirgfidh an báisín nó an faucet sa seomra folctha cuid mhór uisce comhdhlúite agus é ag teacht ar aer te, which will flow into the bottom of the bathroom sink cabinets along with the table, rud a fhágann go mbeidh an comh-aireachta múnlaithe agus dífhoirmithe. Más féidir leat sraith scragall alúmanaim uiscedhíonach nó ceap rubair a chur ag bun an chomh-aireachta in am, is féidir leat an fhadhb seo a réiteach, rud nach féidir ach taise a chosc ach táirgí folctha a shocrú freisin.

Tags

:

Wall mounted bathroom cabinets