The bathroom cabinet is a piece of essential equipment in the bathroom furniture. A good-looking and practical bathroom cabinet can not only help people better storage of goods but also can play a decorative effect. Di dema niha de, di sûkê de gelek celebên serşokê hene, with various styles and materials. Ji ber vê yekê meriv çawa kabîneyek serşokê ya bijare hilbijêrin? How to buy worthy bathroom furniture storage? Ji ber vê yekê, berhevoka şêweya boyaxkirin, the limitation of reserved position, and so on are the factors we should consider when selecting a bathroom cabinet.
The purchase of bathroom cabinets is great learning

.

Îro, Ez ê stratejiya kabîneya serşokê ya herî berbiçav pêşkêşî we bikim. Ka em wê zû bi zû kom bikin!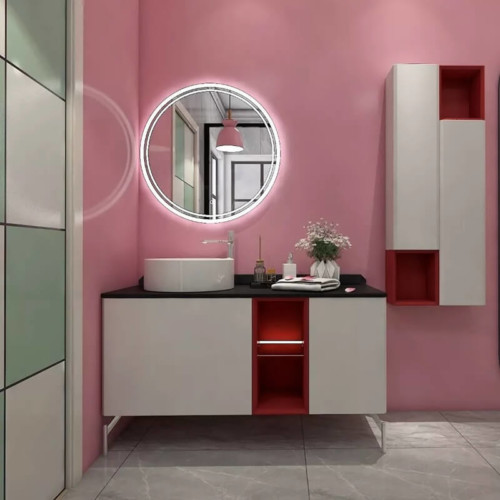 (1)
Mezinahiya kabîneya serşokê
Ji bo hilbijartina kabîneyek serşokê ya minasib, hûn yekem hewce ne ku mezinahiya kabîneya rûnê destnîşan bikin. Di dema niha de, kabîneyên serşokê standard 80cm-100cm dirêj û 45cm-50cm berber in. If the toilet has a large area, the length of the bathroom cabinet can even reach 120cm-180cm. In the choice of bathroom cabinet size, Pêdivî ye ku ergonomîk were şopandin. Heke pir zêde û pir kurt be, ew ê bi ciddî bandorê li ser ezmûna bikarhênerê bike.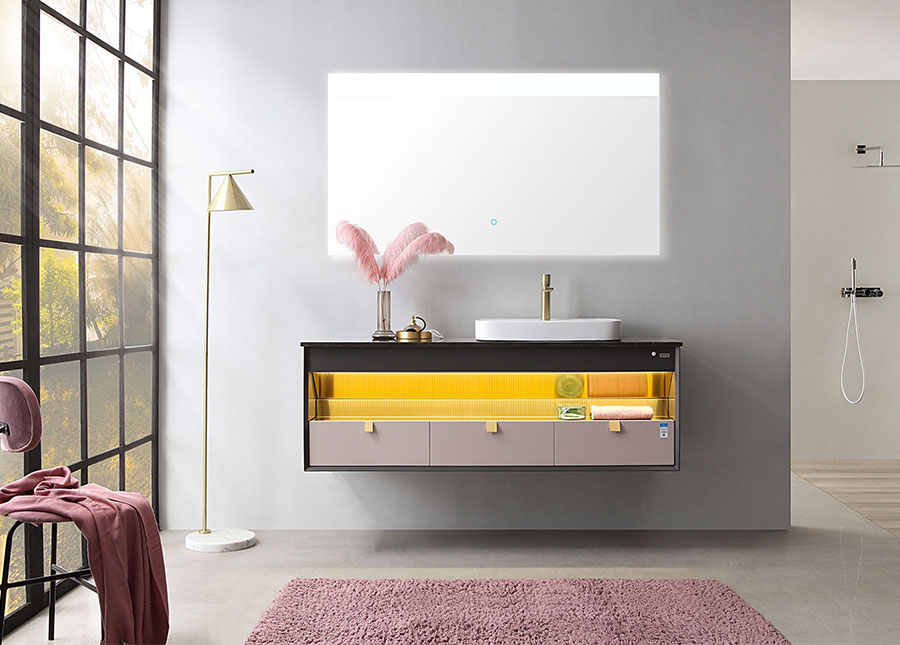 (2)
Styleêwaza kabîneya razanê
Piştî destnîşankirina mezinahiya kabîneya hanê, the next step is to choose the style according to the decoration style of the bathroom. Di dema niha de, two types of bathroom cabinets are more popular on the market, one is floor-standing and the other is wall-mounted. Both have advantages and disadvantages.
1.Floor-standing bathroom cabinet: refers to the bathroom cabinet with the bottom touching the ground
Advantages: 1.There is no wall restriction during installation, convenient transportation, and installation. 2.It is convenient to store and store objects, with larger storage space, stable center of gravity and can store heavy objects.
Nakokiyên: 1. The bottom touches the ground all the year-round, ku ji mêzînê re guncan zêdetir e. 2. Dibe ku dagirkirina bêtir cîh dê serşokê depresiyonê û cîhê piçûktir bike. 3. Ew paqij e dijwar e, there li binê gelek deverên mirî yên sanayî hene.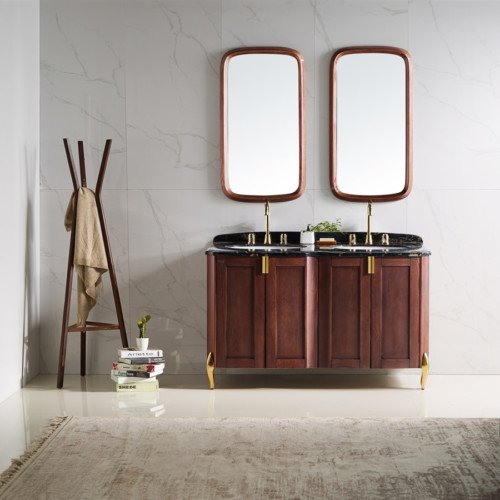 2.Kabîneya serşokê-dîwar: refikê kabîneya jûreyek ku jêrzemîna wî tê perçekirin û li ser dîwarê bi parçeyên têkildar ve tê sekinandin vedibêje.
Advantages: 1. Pezandina binê ji bo belavkirina zirarê ye, ne mestir e. 2. Li quncikê qulikê qulikê mirî tune, ku ji bo paqijkirinê rehet e. 3. Ew hêsan û hêsan e, û ew ê xuya neke ku serşokê bindest û gêj e.
Nakokiyên: 1. Sazkirina tengasiyê, hûn hewce ne ku dîwarên barkêş û dîwarên zexm bikar bînin da ku hûn pêlavên serşokê saz bikin. 2. Barê giran, it can't place overweight items. 3. Cihê hilanînê bi sînor e.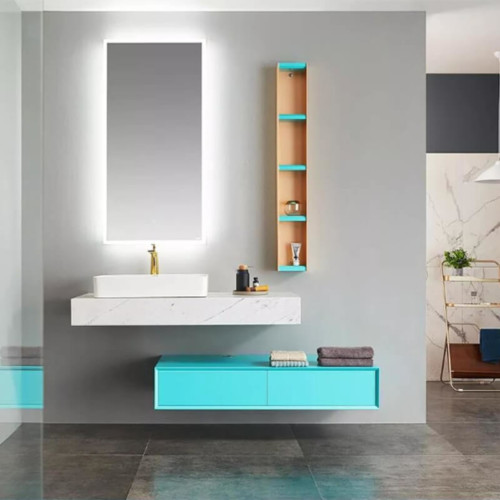 (3)Materyalê kabîneya serşokê
Serşokê li seranserê salê cîhek hewa û tarî ye. There is also a lot of attention to the material selection of bathroom cabinets. Di dema niha de, materyalê kabîneyê bi piranî darika zexm e, PVC, plakaya polayê zexm.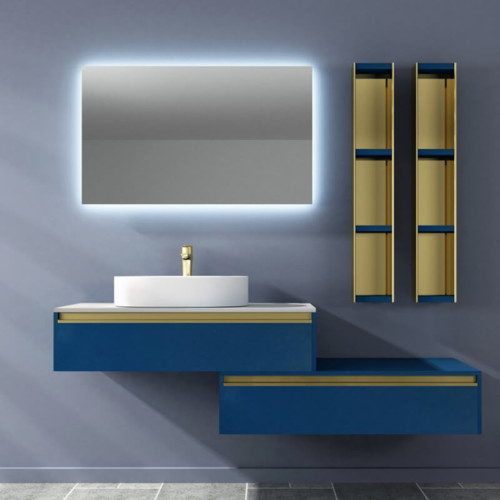 1.Kabîneya serşokê ya PVC
Kevirên serşokê yên PVC xwedî berxwedana baş in, so they are not susceptible to moisture and mildew and are durable. Herwisa, Kabîneyên serşokê yên PVC xwedan performansa pir baş e. Di reng û rengê de gelek bijare hene, and the price is relatively cheap and it has high cost-effective.
Lebê, the PVC bathroom cabinet is made of chemical board, which has many harmful substances and poor high-temperature resistance. Ew bi baldarî ji hêla mezin û zarokên di nav malbatê de tête hilbijartin.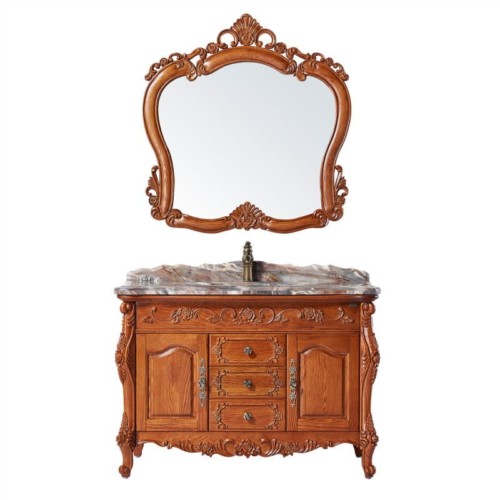 2.Vatişê mektebê daristanan zerê
Kabîneya hûnerê ya daristana zexm hem berbiçav û hem jî xuya dike, lê lêçûn kêmasî zêde ye. If you want to pursue the style of the bathroom and the appearance of the bathroom, kabîneya daroka zexm bijareyek baş e. Lebê, kargehên dar ên zexm bi berbangê re guncanî ne û ne durust in.
3.Kabîneya serşokê ya zirxî
Stainless steel bathroom cabinet has a stronger metal texture, good wear resistance, and moisture resistance, parastina jîngehê jî pir baş e, and it is also a good choice for a bathroom cabinet. Lebê, kabîneya serşokê ya zengilî ya bixwe di xuyangê de zêde tune, û ew ê ji ber stûnên avê piştî karanîna dirêj, ku hewceyê sererastkirin û tamîrkirinê ye.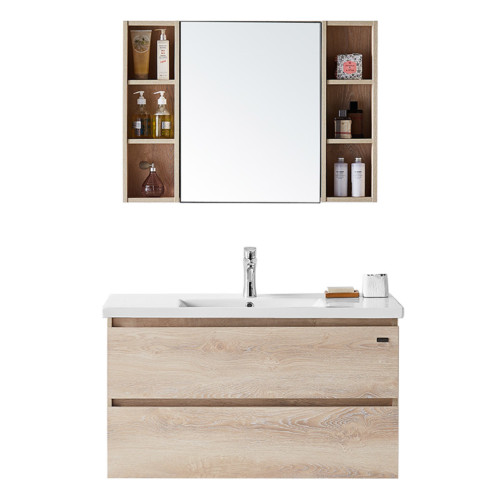 The above is about how to choose a bathroom cabinet. Heke hîna jî pirsên we hene, ji kerema xwe bi me re têkilî daynin. Frank is a bathroom furniture manufacturer in China focusing on high-quality bathroom cabinet for 13 salan.

Tags

:

Custom bathroom cabinets

,

Wall mounted bathroom cabinet