The bathroom cabinet is a piece of essential equipment in the bathroom furniture. A good-looking and practical bathroom cabinet can not only help people better storage of goods but also can play a decorative effect. hoc tempore, Sunt ibi tot species in foro de balneo repositoria, with various styles and materials. Et quomodo eligere idoneam balneo arca? How to buy worthy bathroom furniture storage? Ergo, CIRCUMSTATIO style in picturis fuerat ornatus,, the limitation of reserved position, and so on are the factors we should consider when selecting a bathroom cabinet.
The purchase of bathroom cabinets is great learning

.

hodie, Ego providere vobis cum summa belli comprehensive balneo arca. Sit coactis celeriter!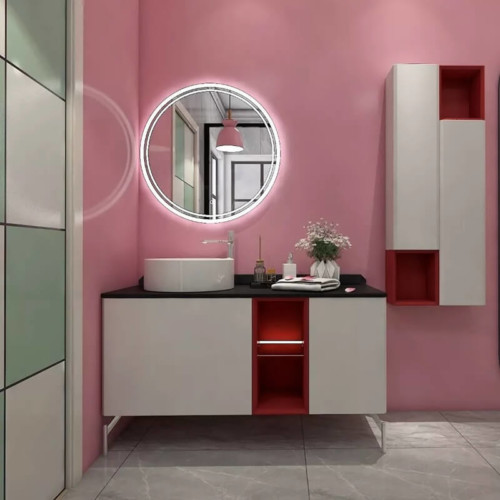 (I)

Dimensions of bathroom cabinet
To choose a suitable bathroom cabinet, you first need to determine the size of the bathroom cabinet. hoc tempore, the standard bathroom cabinets are 80cm-100cm long and 45cm-50cm wide. If the toilet has a large area, the length of the bathroom cabinet can even reach 120cm-180cm. In the choice of bathroom cabinet size, ergonomics should be followed. If it is too high and too short, it will seriously affect the user experience.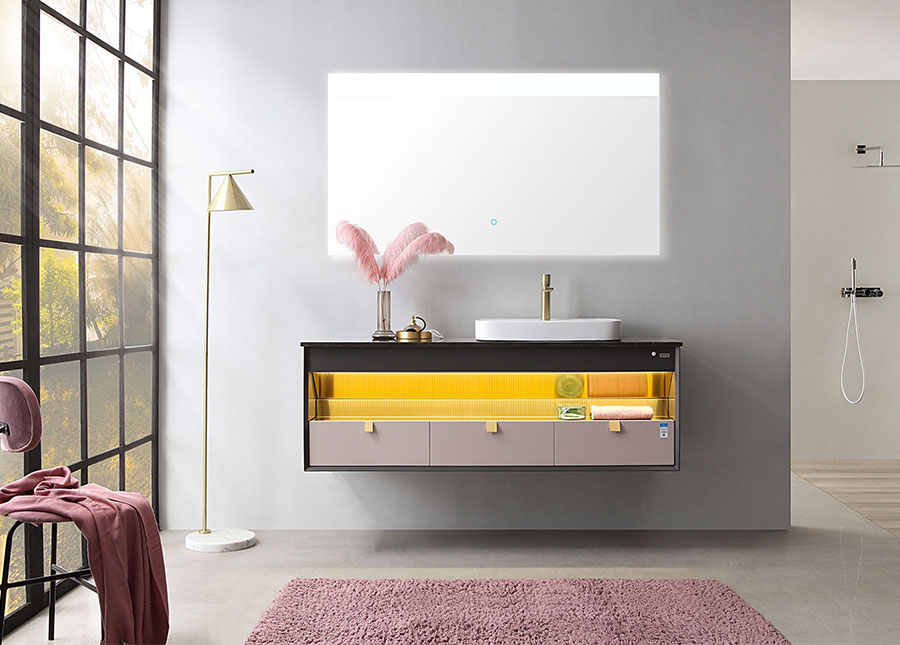 (2)
Bathroom cabinet style
After determining the size of the bathroom cabinet, tunc step est eligere secundum style modus recipiendi ornamenti balneo. hoc tempore, vulgaris propositio diuiditur in balneo sunt repositoria in foro, one is floor-standing and the other is wall-mounted. Commoda et incommoda utriusque.
1.Stans balneo scrinium area,: Solum circa balneo cum arca ibi usque ad terram
commoda,: 1.There is no wall restriction during installation, convenient transportation, and installation. 2.Et in copia rerum copia sit convenient, cum maior repono spatium, stable center of gravity and can store heavy objects.
incommoda: 1. The bottom touches the ground all the year-round, humorem, qui est susceptibilior. 2. Fac spatium occupantes minore spatio tristior balneo. 3. Difficile est longum emundare, et multa sunt loca in fundo mortuorum sanitary.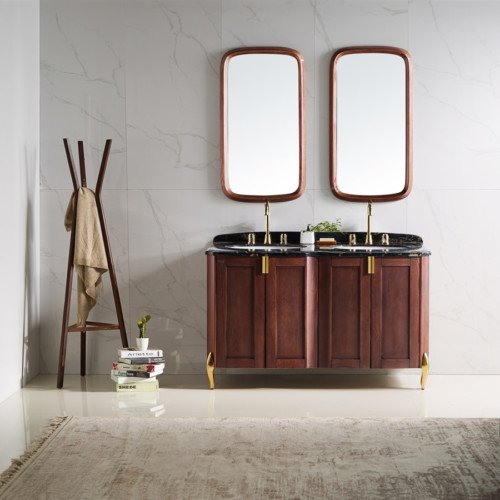 2.In muro scrinium, balneo mounted: cuius fundum arcae ad latrina suspensum velit ipsam muro loca.
commoda,: 1. Imo suspensio exsecutionis decreti operatur ad temperate diffusa humorem, non frustra comminuti. 2. Sanitary mortuorum non est locus tentorium in anguli, convenient ad quem dictum est,. 3. Hoc est simplex quod securus, et non appareat carendi truduntur CULTUS.
incommoda: 1. molesta institutionem, vos postulo ut install balneo onere-afferentem moenia et muros solidum repositoria. 2. Onus-afferentem pauperem, it can't place overweight items. 3. Limited est spatium repono.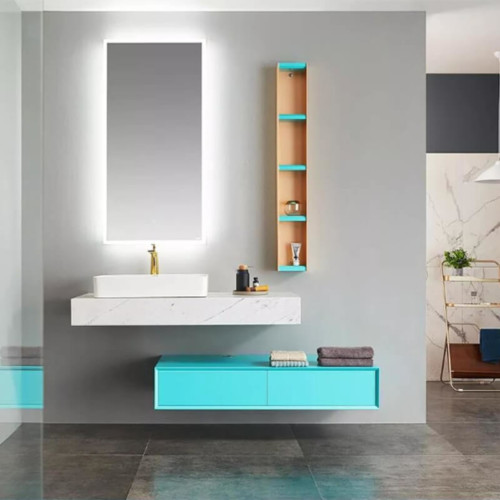 (III)Scrinium materia balneo
Balneo est umida et tenebris locus per totum annum. There is also a lot of attention to the material selection of bathroom cabinets. hoc tempore, maxime scrinium materia solidum lignum, PVC, immaculatam ferro laminam.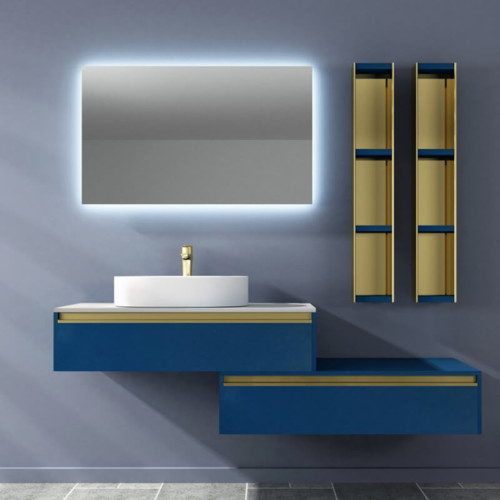 1.PVC balneo arca
PVC resistentiam aquae balneo bene cabinets, so they are not susceptible to moisture and mildew and are durable. Autem, PVC balneo repositoria processus est ipsum bonum perficientur. Sunt plures electiones in figura et color, and the price is relatively cheap and it has high cost-effective.
autem, the PVC bathroom cabinet is made of chemical board, which has many harmful substances and poor high-temperature resistance. Senum accurato liberorum stirpe deligendus.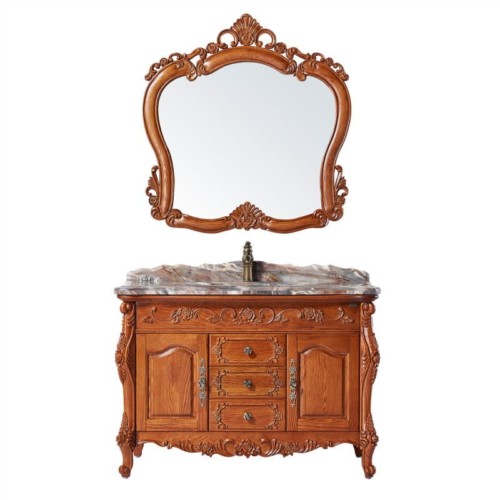 2.Solidum lignum balneo vanitas
In balneo solidum lignum est arca et formanda filo ipso et in specie, sed pretium est relative altum. If you want to pursue the style of the bathroom and the appearance of the bathroom, ad arbitrium boni solidum lignum est arca. autem, solidum lignum, non sunt opes et repositoria sunt relative susceptibilis ad humorem.
3.Aliquam ferro balneo arca
Stainless steel bathroom cabinet has a stronger metal texture, good wear resistance, and moisture resistance, environmental praesidio quoque valde bonum,, and it is also a good choice for a bathroom cabinet. autem, immaculatam ferro ad balneo summus est in specie, non est scrinium ipsum, et non erit senex longo usu post debitum ad aquam delicias coinquinationes, quo plus requirit sustentacionem et refigunt.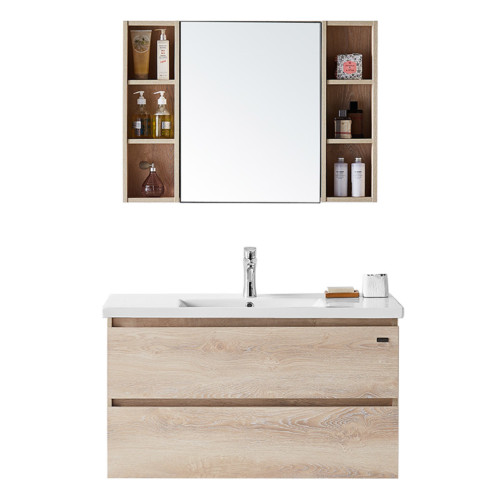 The above is about how to choose a bathroom cabinet. Si tamen habes quaestiones, placet liberum contactus nos. Frank is a bathroom furniture manufacturer in China focusing on high-quality bathroom cabinet for 13 annorum.

tags:

Custom bathroom cabinets

,

Wall mounted bathroom cabinet