The bathroom cabinet is a piece of essential equipment in the bathroom furniture. A good-looking and practical bathroom cabinet can not only help people better storage of goods but also can play a decorative effect. Am Moment, et gi vill Arten vu Buedzëmmerkabinetten um Maart, with various styles and materials. Also wéi een e gëeegent Buedzëmmerkabinett ze wielen? How to buy worthy bathroom furniture storage? Dofir, d'Sammlung vun Dekoratiounsstil, the limitation of reserved position, and so on are the factors we should consider when selecting a bathroom cabinet.
The purchase of bathroom cabinets is great learning

.

Haut haut, Ech ginn Iech déi ëmfaassendst Buedzëmmerkabinettstrategie. Loosst eis séier sammelen!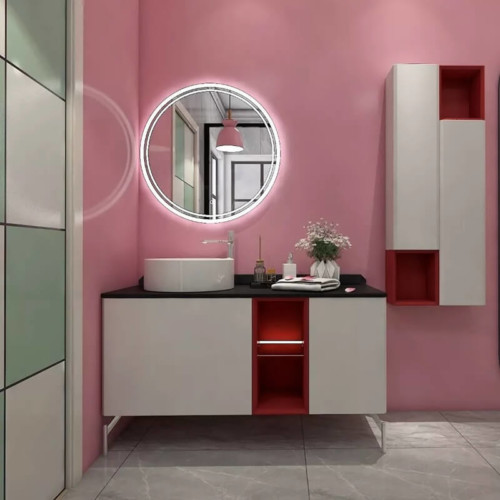 (1)
Dimensiounen vum Buedzëmmerkabinett
Fir e gëeegent Buedzëmmerkabinett ze wielen, musst Dir als éischt d'Gréisst vum Buedzëmmerkabinett bestëmmen. Am Moment, D'Standard Buedzëmmerkabinette sinn 80cm-100cm laang a 45cm-50cm breet. If the toilet has a large area, the length of the bathroom cabinet can even reach 120cm-180cm. In the choice of bathroom cabinet size, Ergonomie sollt verfollegt ginn. Wann et ze héich ass an ze kuerz, et beaflosst d'Benotzererfarung.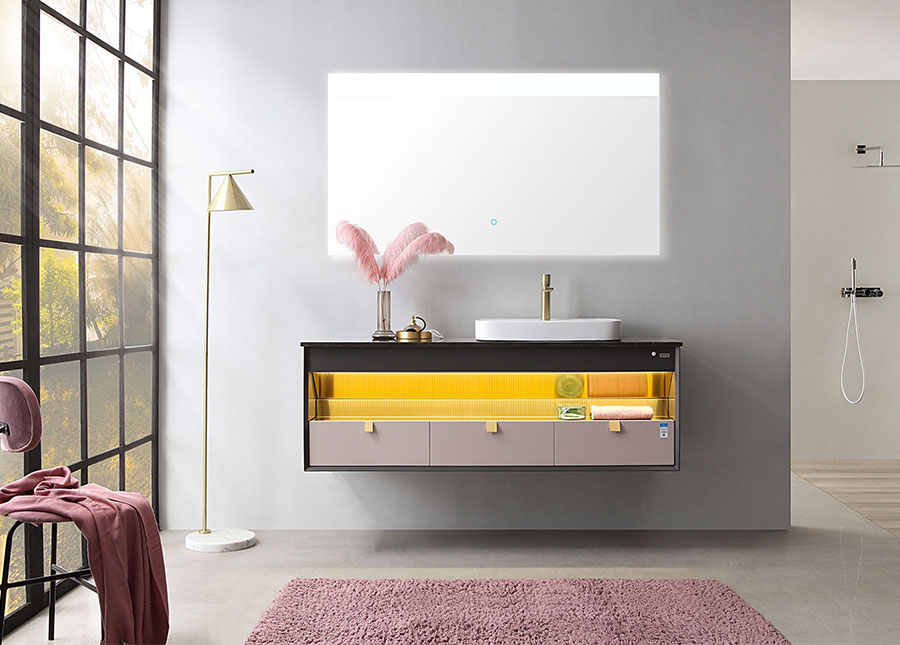 (2)
Buedzëmmer Cabinet Stil
Nodeems Dir d'Gréisst vum Buedzëmmerkabinett bestëmmt huet, den nächste Schrëtt ass de Stil no dem Dekoratiounsstil vum Buedzëmmer ze wielen. Am Moment, zwou Aarte vu Buedzëmmerkabinote si méi populär um Maart, one is floor-standing and the other is wall-mounted. Béid hu Virdeeler an Nodeeler.
1.Floor-stoen Buedzëmmerkabinett: bezitt sech op d'Buedzëmmerkabinett mam Buedem um Buedem
Virdeeler: 1.There is no wall restriction during installation, convenient transportation, and installation. 2.Et ass bequem fir Objeten ze speichern, mat méi grousse Späicherplatz, stable center of gravity and can store heavy objects.
Nodeeler: 1. The bottom touches the ground all the year-round, déi méi ufälleg fir Feuchtigkeit. 2. Méi Plaz besetzen mécht d'Buedzëmmer méi depriméiert an de Raum méi kleng. 3. Et ass schwéier ze botzen, an et gi vill sanitär dout Flecken um Buedem.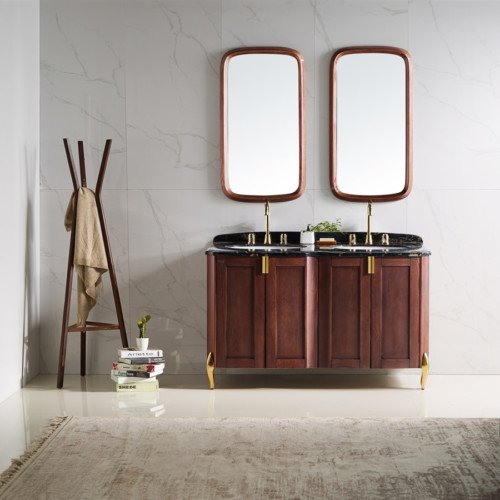 2.Wandmontéiert Buedzëmmerkabinett: bezitt sech op e Buedzëmmerkabinett, deem seng Ënnen suspendéiert an op der Mauer installéiert gëtt andeems Dir Deeler verbënnt.
Virdeeler: 1. Déi ënnescht Suspension ass gefördert fir d'Diffusioun vu Feuchtigkeit, net schimmel. 2. Et gëtt keng sanitär dout Eck op der hängenden Plaz, wat praktesch ass fir d'Botzen. 3. Et ass einfach an einfach, an et schéngt net datt d'Toilette opdréngend a voll ass.
Nodeeler: 1. Stéierend Installatioun, Dir musst Laaschtmaueren a fest Maueren benotze fir Buedzëmmerkabinetten ze installéieren. 2. Schlecht Lagerlagerung, it can't place overweight items. 3. Späicherplatz ass limitéiert.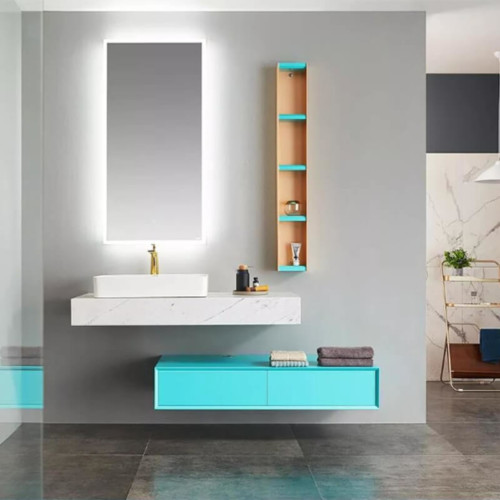 (3)Buedzëmmer Cabinet Material
D'Buedzëmmer ass eng fiicht an däischter Raum d'ganzt Joer. There is also a lot of attention to the material selection of bathroom cabinets. Am Moment, D'Kabinettmaterial ass meeschtens massiv Holz, PVC, Edelstolplack.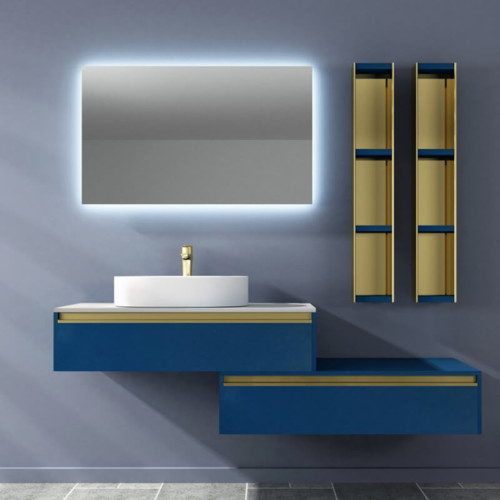 1.PVC Buedzëmmer Cabinet
PVC Buedzëmmer Schrank huet gutt Waasserresistenz, so they are not susceptible to moisture and mildew and are durable. Zousätzlech, PVC-Buedzëmmerkabinett hu ganz gutt Veraarbechtungsleistungen. Et gi vill Wiel a Faarf a Form, and the price is relatively cheap and it has high cost-effective.
Wéi och ëmmer, the PVC bathroom cabinet is made of chemical board, which has many harmful substances and poor high-temperature resistance. Et gëtt suergfälteg vun den eeleren an de Kanner an der Famill ausgewielt.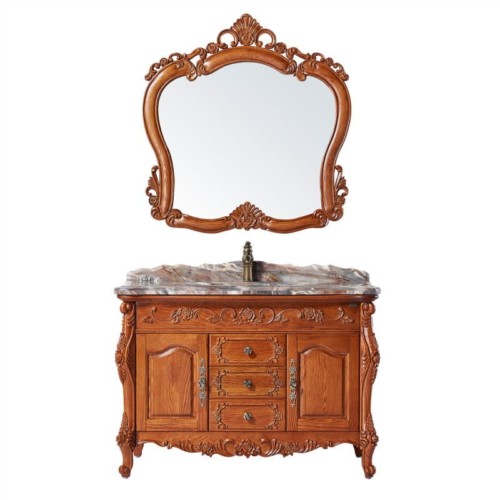 2.Massivholz Buedzëmmerwäsch
De massivt Holz Buedzëmmerkabinett huet souwuel d'Textur an d'Erscheinung, awer d'Käschte si relativ héich. If you want to pursue the style of the bathroom and the appearance of the bathroom, dat massivt Holzkabinett ass eng gutt Wiel. Wéi och ëmmer, massiv Holz Schränke si relativ ufälleg fir Feuchtigkeit a sinn net haltbar.
3.Edelstol Buedzëmmerkabinett
Stainless steel bathroom cabinet has a stronger metal texture, good wear resistance, and moisture resistance, Ëmweltschutz ass och ganz gutt, and it is also a good choice for a bathroom cabinet. Wéi och ëmmer, ass de Edelstol Buedzëmmerkabinett selwer net héich an Erscheinung, an et gëtt wéinst Waasserflecken no laanger Gebrauch ageéiert, déi méi Ënnerhalt a Reparatur erfuerdert.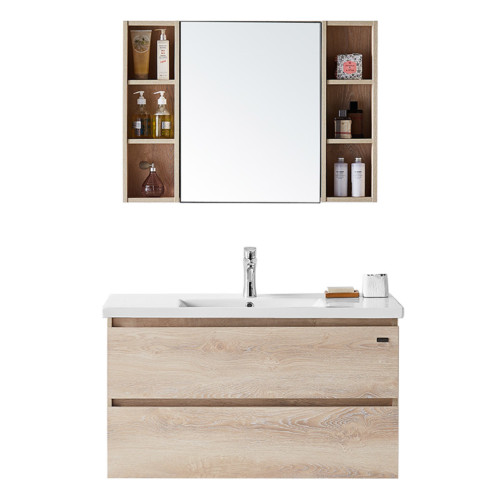 The above is about how to choose a bathroom cabinet. Wann Dir nach Froen hutt, kontaktéiert eis. Frank is a bathroom furniture manufacturer in China focusing on high-quality bathroom cabinet for 13 Joer.

Tags

:

Custom bathroom cabinets

,

Wall mounted bathroom cabinet