A o filifili ile faletaele kapeneta kapeti, O le a tatou mafaufau i le susu-faʻamaonia faafitauli o le lelei faletaele mea faʻaletonu sili. Due to a large amount of water used in the bathroom, o le siosiomaga e matua susu. So how is the 48-inch bathroom cabinets with sink moistureproof? Le asō, as a bathroom furniture manufacturer, FRANK manao e faʻalauiloa le faletaele faʻamalama kapeneta susu-faʻamaonia metotia.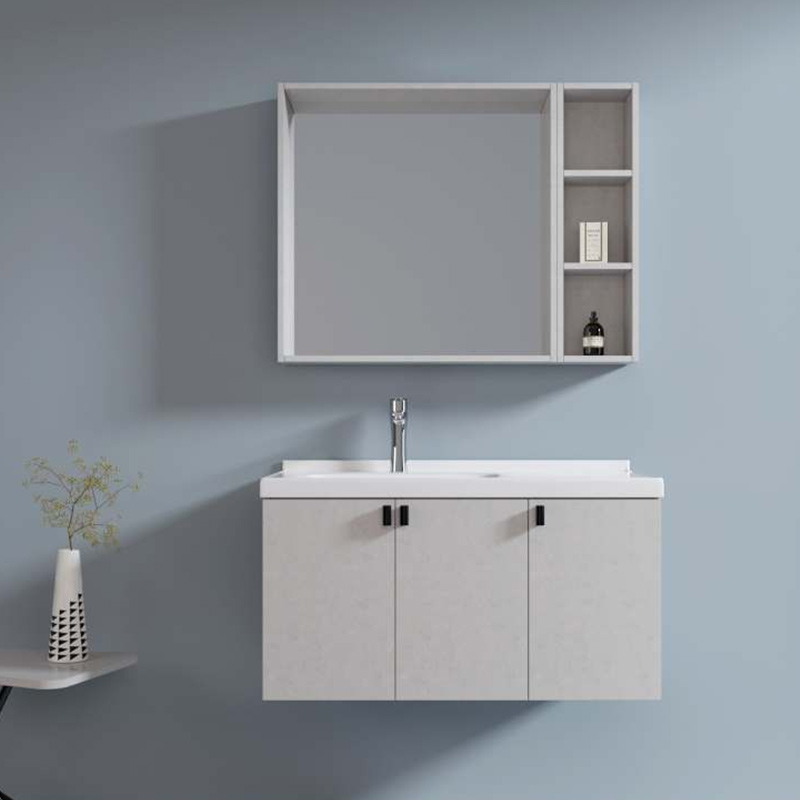 1.
wall hung bathroom vanity or bathroom cabinet recessed in the wall can prevent water vapor penetration

.

The main source of moisture in the floor. The wall-hung and wall mounted bathroom cabinets solve the problem of moisture absorption at the bottom of the cabinet and successfully block 50% o le susu faʻasusu i le faletaele kapeneta. Bathroom corner cabinet wall mounted can not only avoid direct contact with the ground but also maximize the use of the upper bathroom space.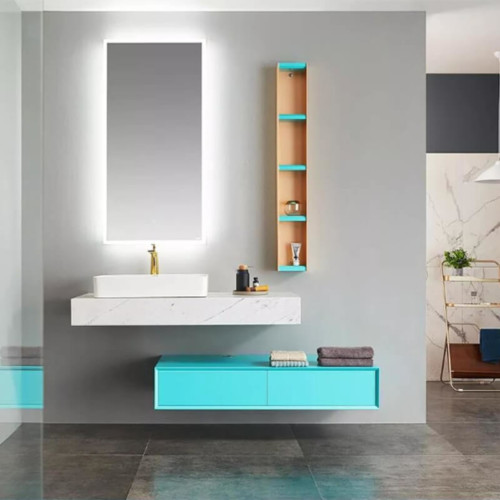 2.
Corner bathroom cabinet with high metal legs can avoid direct contact with water vapor on the ground

.

Afai o le faletaele kapeneta faaaoga vae kapeneta vae, e faigofie ona susu, ma o le a le mautinoa faʻaalia le susu i le kapeneta tino, o le a mulimuli ane oʻo atu ai i le suia o le kapeneta atoa. Afai o le pito i lalo o le kapeneta faaaoga uamea e fai ma vae vae e lagolago ai le kapeneta, o le faafitauli o le a foia poto. I le male, e malolosi tele vae kapeneta alumini, mafai ona tetee atu i le mamafa avega o le pesini. And the anti-rust characteristics of aluminum can ensure that the cabinet legs do not rust after contact with water.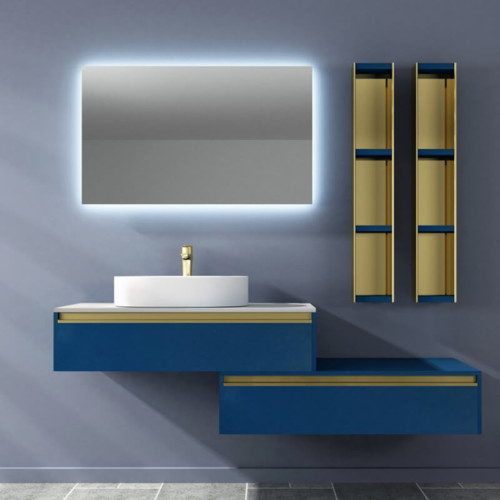 3.Paipa ma le fola alavai
Lafo faʻatasi tuusaʻo ma le tasi magoto gaogao o lo matou masani, o faʻaaogaina foi e maualuga tele. O le paipa vai vai o le mulumuluga o le a ui atu i le palapala pito i lalo ma ulu atu i le eleele. The condensed water in the basin will also take the opportunity to sneak into the cabinet bottom plate from the cutting edge of the plate so that the bathroom cabinet bottom plate is affected by moisture and deformation. O le a lava le taimi e faʻapipiʻi ai le suavai fola vai i le pito i fafo o le paipa i le pito i lalo o le vaitaʻele, e mafai ona faʻalautele le olaga tautua o le kapeneta.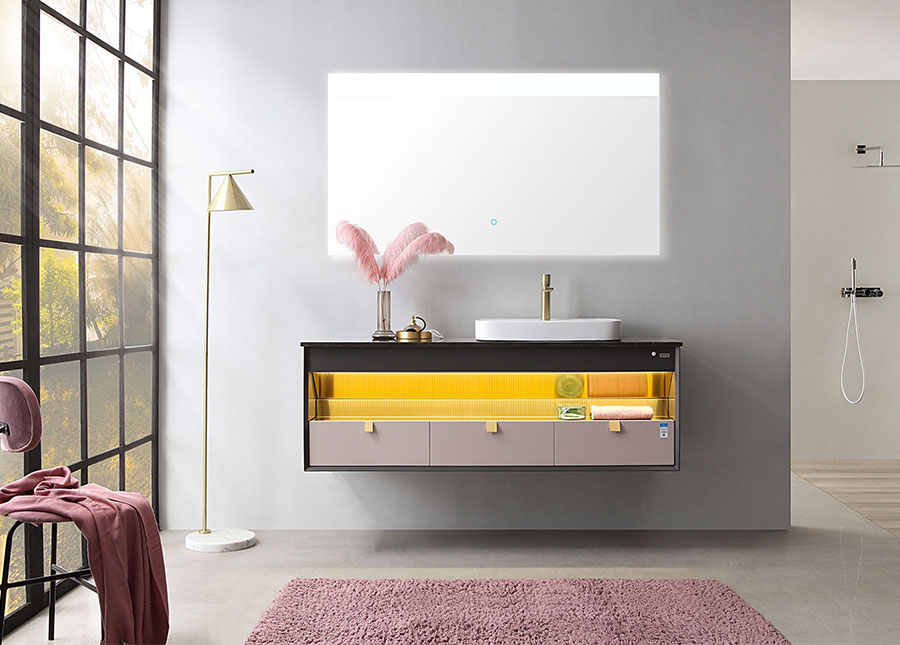 4.
Waterproof aluminum foil pad at the bottom of the cabinet to prevent moisture

E tusa ma masani masani a taele, O le a tatou mauaina o le pesini po o le fao i totonu o le faletaele o le a maua ai se tele tele o vai susulu pe a fetaiaʻi ma le ea vevela, which will flow into the bottom of the bathroom sink cabinets along with the table, mafua ai le kapeneta e faʻamama ma vaʻaia. Afai e mafai ona faʻaopopo se vaega o le susu alumini pepa alumini poo le paʻu pad ile pito i lalo ole kapeneta ile taimi, mafai ona e foia lenei faʻafitauli, e le gata mafai mafai taofia le susu ae ma faʻamamaina oloa taʻele.

Tags

:

Wall mounted bathroom cabinets